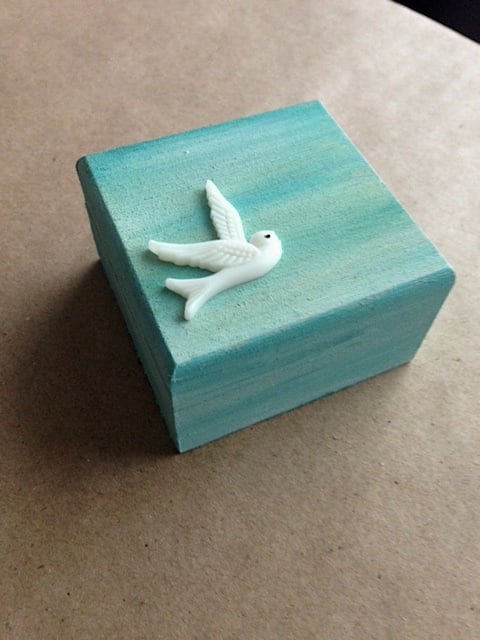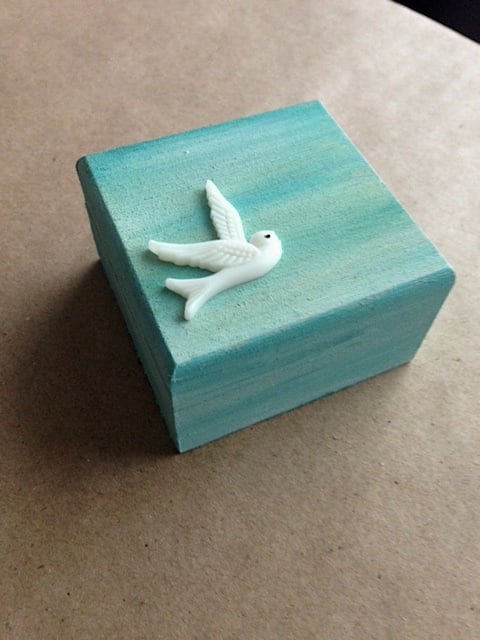 Trinket Box - Swift (Mint Green)
by Sarah Hamilton
£5.00 / On Sale
Small wooden trinket box with a hand-painted (acrylic) mint green colour scheme & small resin bird.
6cm x 6cm
Hinged back & inner magnet clasp
Practical & secure, making it perfect for all those little bits & bobs!
If buying more than one item, postage discount will be refunded after checkout completion.